One of the largest challenges in developing any financial product is distribution — and this is particularly challenging for agriculture insurance since we have to reach small-scale farmers with a lack of supporting infrastructure and also remain economically sustainable while using mostly small transactions.
Through our partnership with the Agriculture Insurance Consortium (AIC) — the implementers of Uganda's very first agriculture insurance scheme, we have made it possible for you to buy drought agriculture insurance on your phone. Drought Index based micro insurance can be used by the farmer to cover small amounts of land (e.g. half-acre farm) for a small premium (e.g. 8,000). Such a small premium is made possible by replacing key features and transactions of a traditional insurance model with technology-based solutions. The system uses satellite weather data to determine the damages to a farm which reduces the cost of in-person farm visits. The system also uses mobile technology to register and pay farmers (via mobile money) which reduces the cost of sales teams and payout distribution mechanisms.
By making the service accessible via the mobile phone, we make it easy for you to buy agriculture insurance when you want it. The service is available through USSD (*217*101#), Mobile App (magrosure) and via our website
Buy agriculture insurance through USSD?
• Accesses the USSD platform by dialing *217*101# on your phone
• Select Self-enroll and go-ahead to enter your district, sub-county, crop, season, acreage and the expected yield
• The system will calculate your premium and present it to you with the details you entered for your confirmation
• Once you confirm, the system will send a mobile money pop up message to your phone asking you to enter your PIN to pay the premium
• Once you enter your PIN, you will receive a certificate of insurance in the form of a text message indicating your name, location, the period of coverage, the crop insured and sum insured
• At the end of the season, based on the satellite monitoring report, you will receive a text message to inform you whether you have a claim or not. If you have a claim, you will be informed of the amount of the payout, which will be directly deposited into their Mobile Money account
Step by step pictorial guide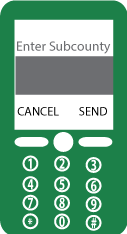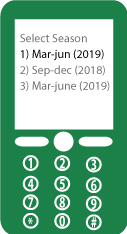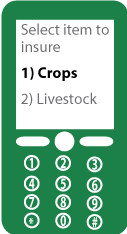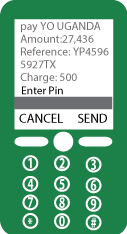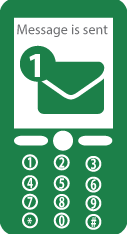 Buy Agriculture Insurance through the App (mAgrosure)
Go to the Google Play Store and download magrosure.
The App has an offline insurance calculator for you to know how much premium you will pay and make sure you have enough money in your mobile money account